Tony suggested the song, The Needle and the Damage Done by Neil young for an episode of The Charles Kovess Show. If you are interested in taking a look at Charles's weekly podcast & video-cast – GO HERE
---
Dixie spoke about the book, Valuing Life versus Fearing Death. You can find it HERE. 
---
A few were interested in Tony's homeopathic prophylactic and he shared the location where he sources his medicines. The Homeopathic Centre, 20 Trent St Glen Iris, has a Virus Formula for $25 plus $12 postage.  03 9689 9835 [email protected]
---
Jay shared the information about the ability to search for past dated data in the internet archives of the 'way back machine'. GO HERE.
Jay states to use the SAVE PAGE NOW field to enter a webpage you want saved for prosperity.
---

The link to the NSW Supreme Court ruling is HERE.
---
The leaked Pfizer contract with Albania, in part and under discussion, can be found HERE.
An excerpt: "If you were wondering why Ivermectin was suppressed, it is because the agreement that countries had with Pfizer does not allow them to escape their contract, which states that even if a drug will be found to treat COVID-19, the contract cannot be voided."
The Australian contract with Pfizer that was sought via the Freedom Of Information Act and reported on just two days ago is HERE.
---
Charles spoke of an important video by Reiner Fuellmich. It is his 'Message To The World Re: Covid SCAM & Criminal Actions By Bill Gates and His Mates'.
---
The definitions of key terms are changing.
Thank you, Jay, for these links: 
GO HERE for current definition of vaccine.
and
GO HERE for Feb 2019 definition of vaccine
Alan stated that the definition of Herd Immunity has also been altered from natural immunity to "Herd immunity (also called herd effect, community immunity, population immunity, or mass immunity) is a form of indirect protection from infectious disease that can occur with some diseases when a sufficient percentage of a population has become immune to an infection, whether through previous infections or vaccination,"
Charles spoke of the use of the word 'vaccinated' only applying to those who have passed a 14-day period ofter the second dose. Be mindful that in Israel, only those who have received boosters, after already receiving their first and second doses, are considered 'vaccinated'. 
---
To remain in communication between FOAM dates and share useful links and information, join the Telegram group 'Awake'. The link is HERE.
---
Dixie encouraged us to join the FaceBook Group HERE
This group is managed by Lynda who is "amazing at checking and verifying whats shared re medical info and vax info."
The following is an image that Dixie shared later on.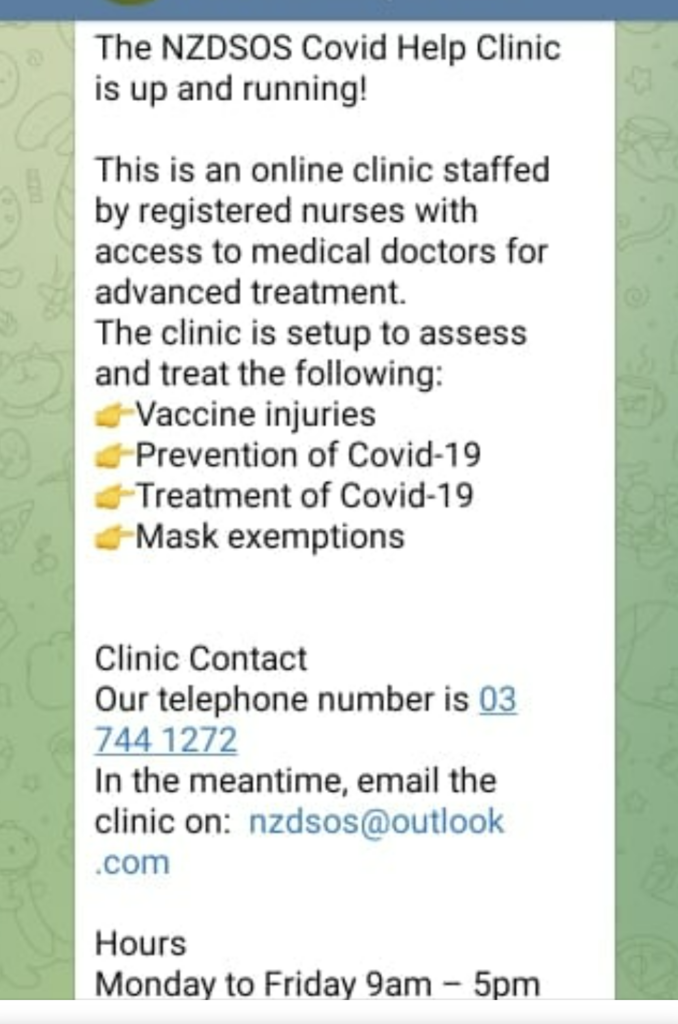 ---
Simon shared two interesting items.
One was the 'suction technique' to treat yourself after having the vaccine. GO HERE.
The second item was the purchase of Ivermectin online. This is the link he used HERE.
This is the packet of Stromectol that John showed us, which is the product name of Ivermectin.
---
Joey sent through a link in the chat: Relative Risk Reduction video 25 minutes long.
There was another Facebook link sent through for an article but the link did not work. The sender can forward to me or post straight to Telegram.
---
The podcast episode Julie mentioned about the positive effects of Ivermectin is the Fundamental Health podcast with Dr Paul Saladino interviewing Pierre Kory and can be listened to HERE.
---
For assistance with fines that you have been issued in regards to the Government restrictions, Heather shared to go to.
---
Dennis, you are a teacher who will not be able to return to work and have asked about a letter you could submit to your employer. Go to Reignite Democracy Australia, as they have a number of resources that could help.
---
Thank you, Leah, for sharing this video on keeping your vaccination status private.
---
Thank you, Julie B, for sharing: Summary Of Findings Of The Corona Investigative Committee Status –  Reiner Fuellmich updated 15/9/2021: GO HERE
---
John shared COVID Conversations: 8 prominent doctors & scientists engage in a remarkable exchange. GO HERE to watch this interesting dialogue. 
---
Julie B – I did not enter my calendly link correctly for us to have a one-on-one. Here it is: https://calendly.com/jpps
---