---
Didi – 'Frenchy' from Grease – vaccine injury?
Many thanks, Loz – via Jules, as Loz could not attend, for bringing to our attention the comment made by actress and long-time friend of Olivia Newton-John about a possible vaccine injury she suffered. "listen from 6:26min (listen for about 1 min) mark from this interview with Didi Conn (Frenchy from GREASE) on Channel 7…she brings up a reference to her own 'lesion in my brain…they reckon it was because of the booster….'
GO HERE
---
Silent Invasion – Deborah Birx
Thanks, John & Peggy, for this book recommendation.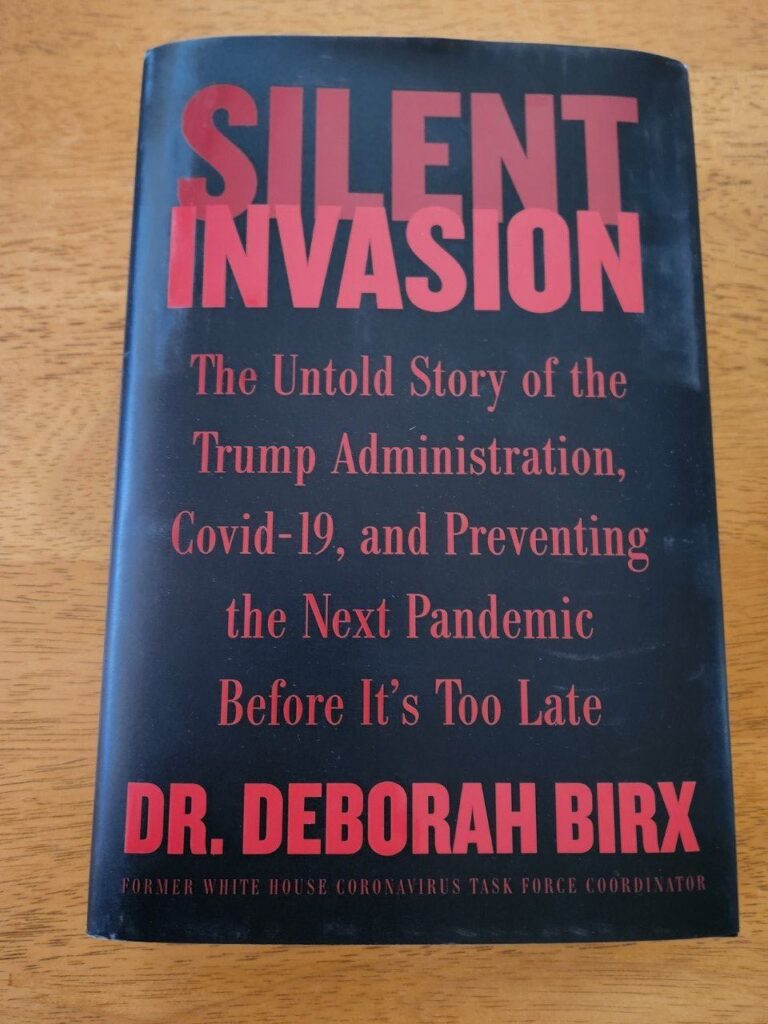 ---
Support Kevin Loughrey, Ballina
Many thanks, Kevin, for your presence and contribution to our FOAM meeting.
For those who want to find out more about Kevin and/or contact him to offer your support, GO HERE
All members of FOAM notification email list will receive a selection of the letters that Kevin referred to and that are for limited distribution only, hence not posting them to our website.
---
Sharon Links
Many thanks, Sharon, for your continuing extraordinary work in the election space.
Following are the links that Sharon shared.
1. 2018 VIC State Election ABC News Election (note before and after margin % for each of 88 districts) https://www.abc.net.au/news/elections/vic-election-2018/guide/electorates/?nw=0
2. 2018 VIC State Election ABC News Election – district (seat) of Mulgrave (Danny Boy) https://www.abc.net.au/news/elections/vic-election-2018/guide/mulg/?nw=0
3. VEC Boundaries info https://www.vec.vic.gov.au/electoral-boundaries
4. VEC List of current 16 parties (NB. Freedom Party NOT listed – yet?) https://www.vec.vic.gov.au/candidates-and-parties/currently-registered-parties
5. VEC 2018 State Election Results https://www.vec.vic.gov.au/results/state-election-results/2018-state-election
6. VEC 2018 HTV Cards https://www.vec.vic.gov.au/candidates-and-parties/campaigning/how-to-vote-card-archive
7. Wiki site for 2022 VIC State Election (resource info) https://en.wikipedia.org/wiki/2022_Victorian_state_election
8. Tallyroom website 2022 VIC State Election (resource info plus comments) https://www.tallyroom.com.au/vic2022#anchor2
9. Uploaded VEC report Methodology of estimating 2018 election results on new electoral boundaries August 2022
10. Uploaded map of 88 VIC districts with yellow 9 newly named districts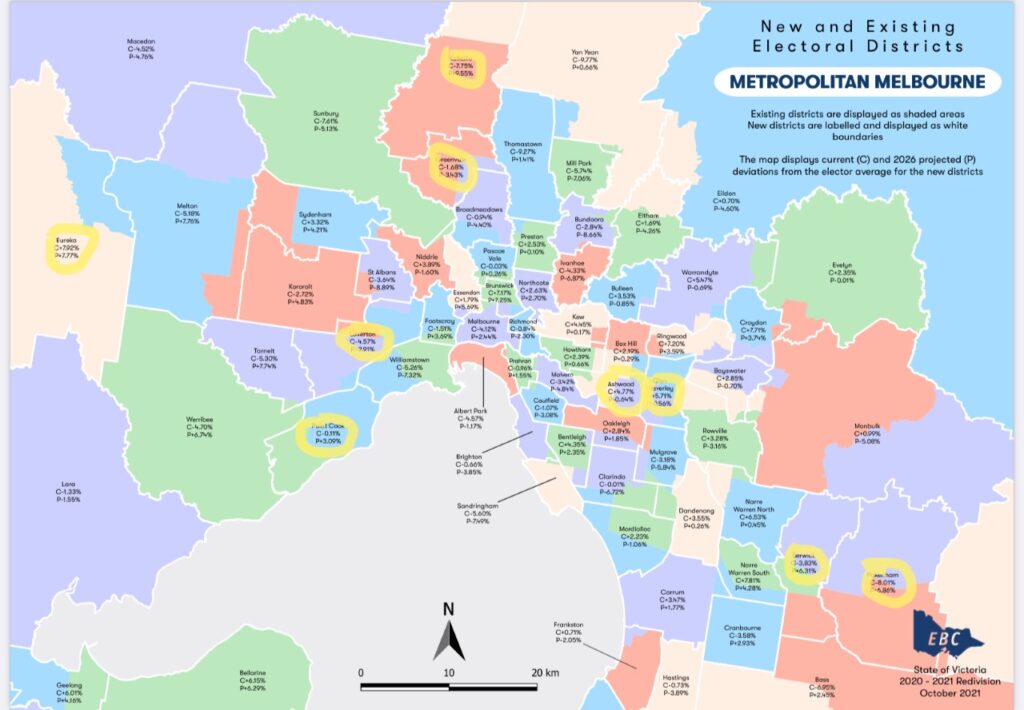 11. Uploaded table from Wiki of 9 removed districts and 9 newly named districts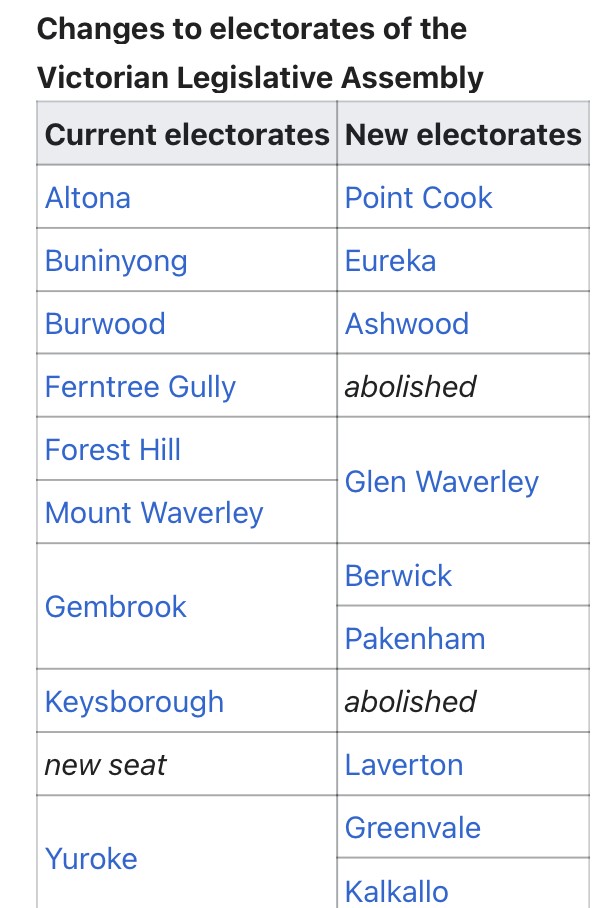 12. Mulgrave before and after images (Danny Boy district – redistribution)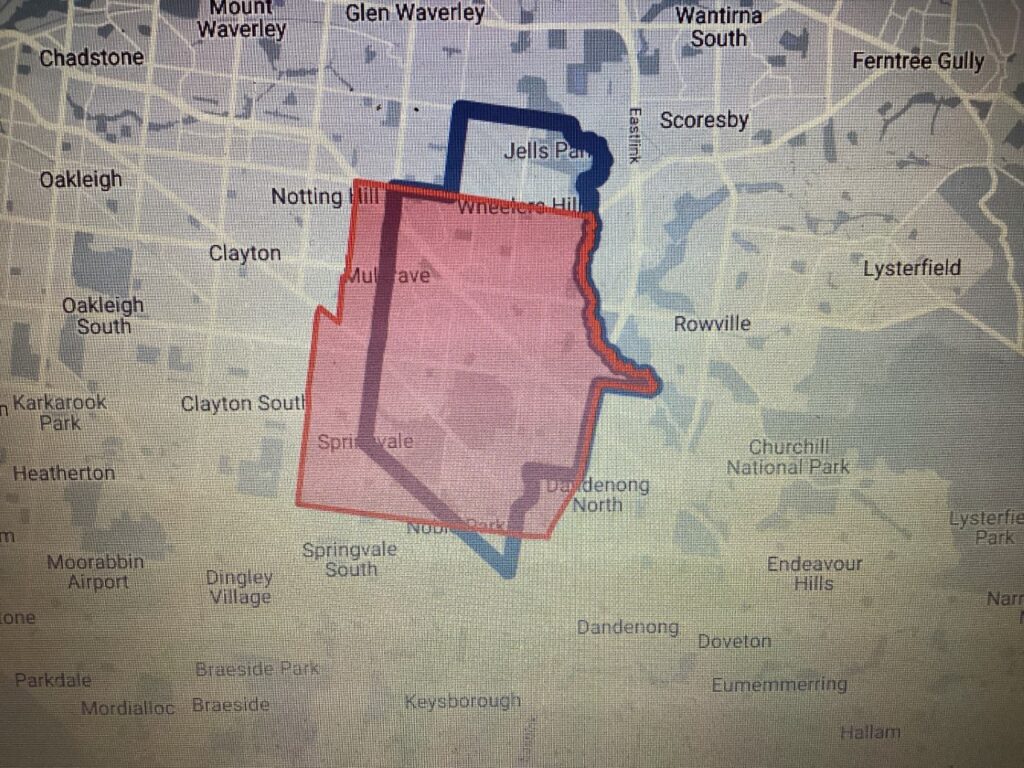 ---
Many thanks to Michael, for sharing this information
Here's a survey/petition from AVAAZ  (rather favourable to WEF/WHO/UN) that they intend to table to the UN… 
Feel free to submit to it – with your thoughts on why One World Control IS NOT acceptable. 🙂
https://secure.avaaz.org/UN_reform_EN_loc
From the climate crisis to Covid-19, the challenges of our time don't respect national borders – they are global. So our response to them must be too.
The United Nations has been the boldest and most visionary experiment in international cooperation in the history of humanity – but in some important ways, it's broken. Too remote. Lacking teeth. Dominated by too few powerful nations.
"The UN Secretary-General knows this and has set up a major global consultation to gather public input on how to make the UN work better. It closes in days – so we're asking Avaazers across the planet to take a very short survey on what we all want from the UN. Let's all take it, and the results will be formally submitted to the UN reform process!"
"When it emerged from the wreckage of World War Two, the UN represented a giant step forward in how humanity was governed. And from responding to humanitarian crises to tackling the ecological emergency the UN has played a crucial role in shaping our world for the better.
But with humanity facing multiple urgent existential crises, it needs to evolve. Without highly-functioning global governance, it's much harder, maybe impossible, to meet the challenges we face.
There are simple things that could help, like reforming decision-making and securing a greater role for citizens to suggest policies and choose an excellent Secretary-General to lead the UN. But to stand a chance to win them, we have to make our voices heard. Loud and clear."
---
Thanks, Sharon, for this link:
On Tuesday, 28/12/2021, Channel 7 News on TV (Sydney 6pm) reported 79,000 cases of COVID-19 'vaccine' adverse reactions, listed on the TGA DAEN website. The 2 mins news item, also included information on the Federal Government's compensation scheme involving those severely affected by these C-19 'vaccines'. This Channel 7 News episode is available for viewing on 7NEWS Australia YouTube channel, entitled "Matty John suffered pericarditis after Pfizer vaccine, government offering compensation to some".
GO HERE
---
Dr Ian Brighthopes proposal to exit the pandemic in 8 weeks
Here is Dr Ian Brighthope's proposal to exit the pandemic in 8 weeks. Also below is Ian's BIO. You are welcome to share these documents.
---
Chemical Farming & The Loss of Human Health – Dr Zach Bush
Thanks, John & Peggy, for this YouTube link to a video of Dr Zach Bush speaking about
Zach Bush, MD is a triple board-certified physician specializing in internal medicine, endocrinology and hospice care. He is the founder of Seraphic Group, an organization devoted to developing root-cause solutions for human and ecological health in the sectors of big farming, big pharma, and Western Medicine at large. He is also the founder of Farmers Footprint https://farmersfootprint.us/​, a non-profit coalition of farmers, educators, doctors, scientists, and business leaders aiming to expose the deleterious human and environmental impacts of chemical farming and pesticide reliance — while simultaneously offering a path forward through regenerative agricultural practices.
GO HERE
---
Dr Meryl Nass
Charles encouraged us to view the Medical Doctors for COVID Ethics guest, Dr Meryl Nass, on the scam that is Monkey Pox.
GO HERE
---
Dr Rima Laibow
Charles encouraged us to watch Dr Rima Laibow.
GO HERE for a presentation Rima did recently in Medical Doctors for COVID Ethics.
---
Uninformed Consent – Canadian documentary
Throughout the week, FOAM regular Gerry emailed this link to a Canadian documentary, Uninformed Consent.
It is excellent and worthy of taking the time to watch.
GO HERE
---
Canadian COVID Care Alliance
Jules, thank you for providing these links to some of the work by the Canadian COVID Care Alliance.
---
No Amount of Evidence (will ever persuade an idiot) – Conspiracy Music Guru
Charles played a portion of a comedic song performed to highlight the challenge of educating the brainwashed. The topic in this video is the dangers of 5G.
Watch it HERE
---