---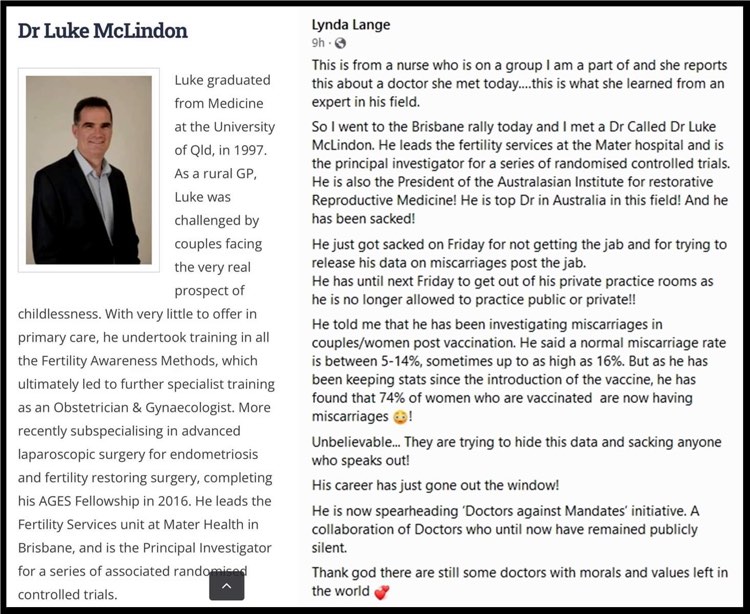 ---
The Anatomy of Transformation: A Journey of Intrinsic Health
Thank you, John O'C, for this presentation link. "Are you ready to step into a co-creative future and move into a higher vibration? Now's your chance to realize your fullest potential with the Journey of Intrinsic Health."
GO HERE
---
Bobbie Anne Cox – Attorney
Charles mentioned Attorney Bobbie Anne Cox of New York. She ran a most successful case against NY State, proving that the lockdown laws were invalid. Here is a presentation she delivered GO HERE.
---
COVID-19 lawsuits spreading like a virus through US courts
Thanks, John & Peggy, for this link to the numerous cases moving through the courts in relation to damages caused by the 'pandemic response.
GO HERE.
---
Database of Adverse Reactions to Jabs on TGA site
Thanks Steve and Julie for these links to the TGA site noting the growing number of adverse reactions to the jabs.
GO HERE
and, HERE
---
Taupō man Graham Philip charged with sabotage believed to be first in New Zealand history
Thank you, Steve, for this link to an article about NZ man, Graham Philip, first man ever to be charged with 'sabotage' to the country of New Zealand.
Steve noted in the chat, "There have been many losses of civic and civil rights in recent years. With these developments, fundamental questions raised concerning the quality of the Justice systems and freedoms enjoyed as birth rights by Australians. From "across the ditch" a reminder that Justice delayed may become Justice denied. And that creativity in the charges brought may provide education and infotainment. And raise serious questions about procedural fairness."
GO HERE
---
The Uncensored Citizen
Thank you, Steve, for this resource.
GO HERE
---
NSW respiratory surveillance reports – COVID-19 and influenza
Thanks, Steve, for this link to 'Latest surveillance report Summary of epidemiological week 29 ending 23 July 2022'
GO HERE
---
The Lord is my Shepherd: an interview with Dr. Meryl Nass
Thanks, Steve, for sharing this link to a Rumble presentation.
Dr Meryl Nass is board certified in Internal Medicine in the USA and was a biological warfare epidemiologist. She testified to congress in November 2001 on "Preparing a Medical Response to Bioterrorism". She has practised medicine for 40 years and she has been treating Covid-19 patients in her practice over the last 2 years.
GO HERE
---
Human lung proteins can advance or thwart SARS-CoV-2 infections
Thanks, Steve, for this article.
GO HERE
---
From Positive to Negative to Positive Again—The Mystery of Why COVID-19 Rebounds in Some Patients Who Take Paxlovid
Thanks, Steve, for this article.
GO HERE
---
Canadian COVID Care Alliance
Charles played the video during our meeting, presented by the Canadian COVID Care Alliance. It is a useful, short message about the dangers of the jabs to children. Sharing it with the asleep may help to awaken them!!
GO HERE
---
Eric Clapton – one of the vaccine regretful
Thanks, Rosie, for this YouTube link to Eric Clapton's presentation on his adverse reaction to the jab: GO HERE
Also, here is a Rumble link to the same in case YouTube censor it again. GO HERE
---
FUNDLY.COM – An alternative to GoFundMe
Thanks, Michael, for this link to fundly.com – an alternative to the usual but poorly managed GoFundMe.
GO HERE
---
Sharon's Blog
FOAM attendee and regular contributor, Sharon, has a blog and she has kindly shared a recent post.
This article has "links and screenprints, which Sharon 'published' initially as a comment on the QLD Education United Telegram page; in response to the QED HR issuing a "disciplinary findings" letter to unjabbed staff – needing a response. I have copied and forwarded article and images onto your group telegram page and to other 'sites' and friends on Messenger and by email." 
"Some of the stuff in the article you will recognise following my previous resource document, but other bits are new including censorship by YouTube (Eric Clapton video of 2.5 mil views removed link), Dr Luke McLindon miscarriages, Prof. Ramesh Thakur and NSW Respiratory Surveillance data and article May 2022, the misprision of treason against Dan Andrews and People's Class Action with Educate for Protection (Derek Balogh)."