---
Clive Palmer press conference
Thank you, Pasquale, for sharing prior to the meeting, the following PDF of Clive Palmer's press conference.
---
Majors Last
Thanks, John & Ines, for the video by Majors Last – go to https://majorslast.com/
And HERE for the video.
---
2022 MDIFF digital submission Something Ain't Right
Thanks, Simon, for this video
GO HERE and use the password 1390
---
Club 52
Thanks, Simon, for this image indicating the growing number of people dying at the age of 52.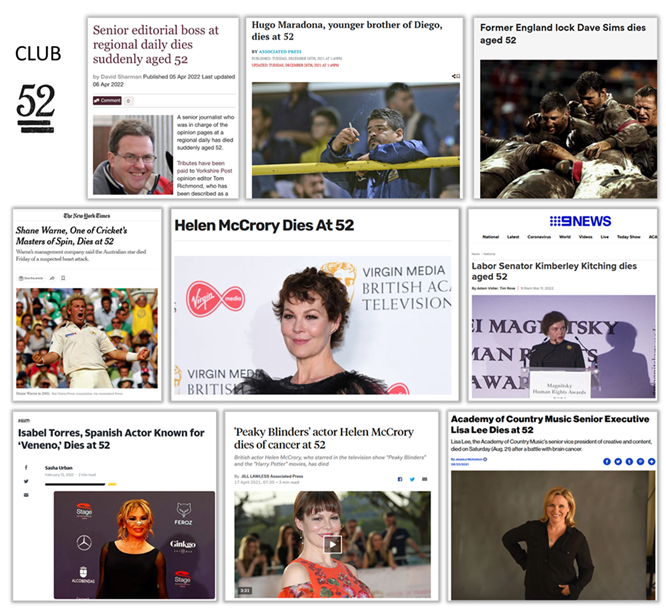 ---
COVID 19 IQ Deficit
Thank you, Simon, for this image showing some headlines indicating a drop in IQ linked to COVID 19.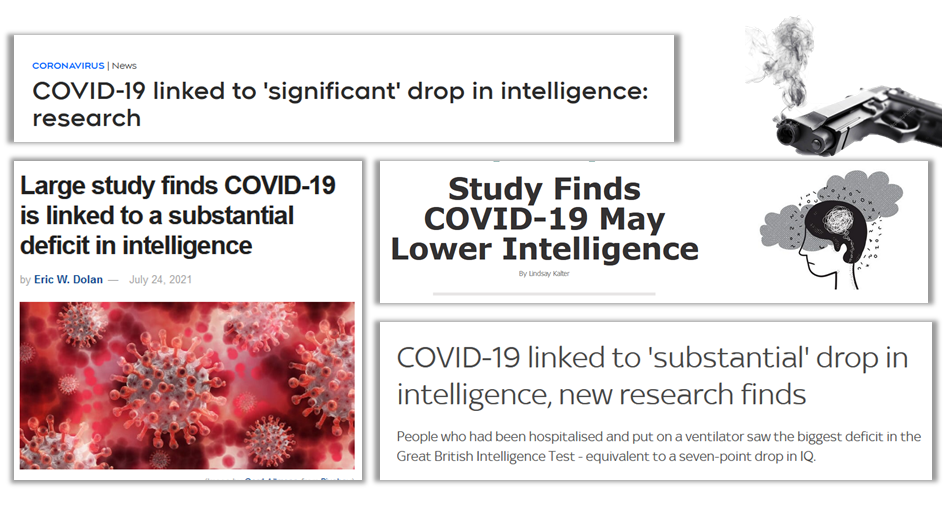 ---
ALARMING Study: COVID Regulations, Masking May be DRASTICALLY Lowering Kids' IQs
Thanks, Simon, for the link to this article.
---
Worker's compensation claim statistics
Thank you, KA, for this NSW Government link detailing the reporting of COVID-19 related worker's compensation notifications and claims using data provided by insurers
---
Aviation Week Interview with Glen Floyd
Thanks, Fiona, for this video link of Hoody interviewing Glen Floyd.
Glen Floyd may well go down in history as the man who found the key to the reality chest in our country. This interview speaks to a legal argument that is so simple that it may just work. If Aviation workers win this battle, the game is over nationwide.
---
Stop World Control
Charles mentioned Stop World Control.
Experts & lawyers present evidence to a grand jury, of agenda for world tyranny under the guise of pandemics.
GO HERE to access their website.
---
The Disinformation Playbook
Charles mentioned, and Simon provided the link for, The Disinformation Playbook.
How Business Interests Deceive, Misinform and Buy Influence at the Expense of Public Health and Safety.
---
Double Speak
Thanks for sharing this video link describing the intention behind the use of 'double-speak'.
---
Remdesivir
Thanks, Jules, for the link to the Lancet article on Remdesivir.
And, thank you Simon, for this article link, Remdesivir and Acute Renal Failure: A Potential Safety Signal From Disproportionality Analysis of the WHO Safety Database
---
Suggested books to re-read or read for the first time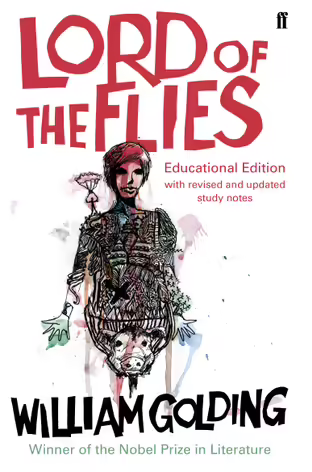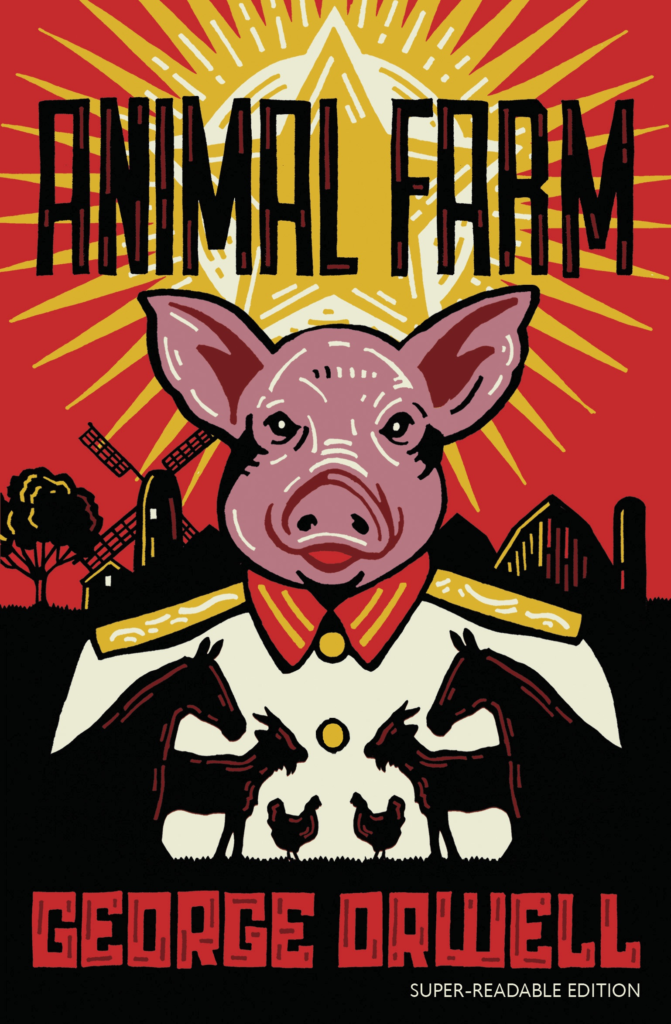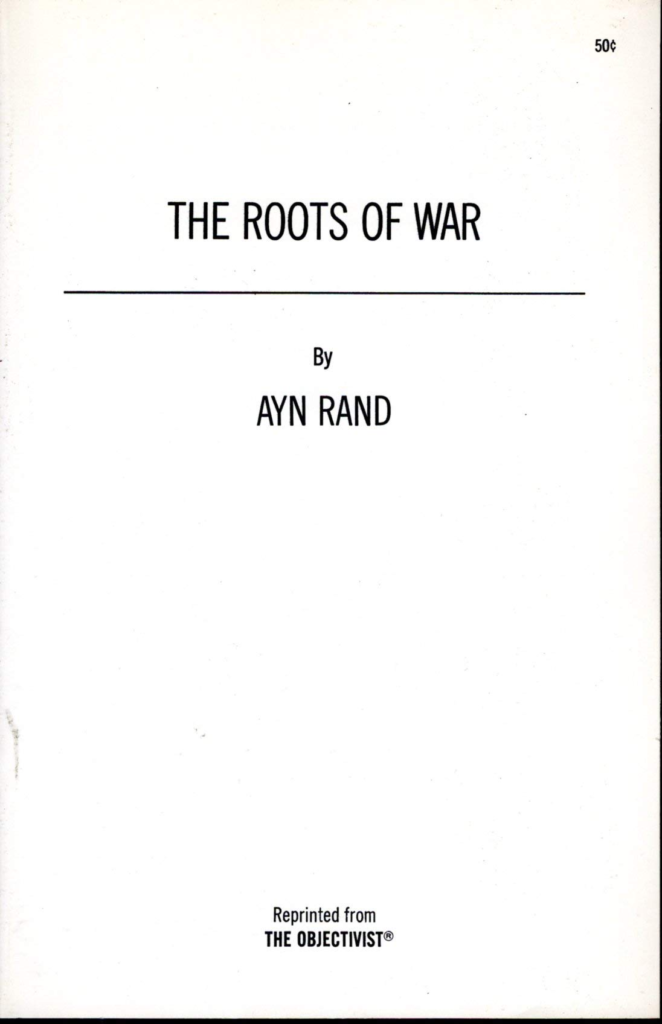 Thanks, Simon, for the following link to the movie of Lord of the Flies.
And, Animal Farm movie HERE
---
Put The Majors Last – Explanation Video
Thanks, John & Ines, for this video link.
---
The Jab does not work
Thanks, Simon, for sharing the following article disputing the claims that the jab is effective.
---
The Supreme Court In The US Has Ruled That The Covid Pathogen Is Not A Vaccine, Is Unsafe, And Must Be Avoided At All Costs-Supreme Court has cancelled universal vax.
GO HERE for the 'breaking news' item in the US.
---